Glastonbury's Wombles booking 'a bit of a mistake'
A throwaway comment by Glastonbury Festival founder Michael Eavis kicked off quite a media storm - dubbed 'womblegate' - after he said he was 'cross' that The Wombles had been booked… although he was laughing at the time.
Michael Eavis was being interviewed by presenter John Ford on local radio station BBC Somerset on 8 June (on the Emma Britton show from 9 am to 12 noon).
A listener had asked for Take That to play Glastonbury, and Eavis replied that they're "not quite our audience really… they're hugely popular but I don't think that the Glastonbury Festival is quite their scene really".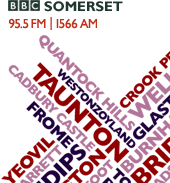 John Ford continued: "Okay, alright then. Well you've got The Wombles there this year, I notice…"
Michael Eavis: "Well, yeah… (laughs) That was a bit of a mistake actually, I don't know what they were thinking of. But (more laughter) no, it's one of my small stage managers thought…"
John Ford: "And you let The Wurzels in as well!"
Michael Eavis: "…thought it would be fun, yeah. But I've got about 25 stages and of course I've got managers and bookers for each of those stages, and so I can't control every single one of them."
John Ford: "They got The Wombles past you!"
Michael Eavis: "I do get cross though, about that kind of thing. (laughs)"
You can play the one-minute clip below, and listen to the full show on BBC iPlayer until noon on Wednesday 15 June (the Wombles section is at 2:25).
Listener Lucy Wheeler tweeted about the comment: "Michael Eavis is on BBC Somerset at the moment and said he is cross that the Wombles have been booked for this year!" Mike Batt responded: "Did Michael Eavis elaborate on why he's unhappy the Wombles are doing Glasto? Not very pro of him or nice for us, if true." And Lucy replied: "He said that one of his bookers had booked you. I'm sure he was joking."
Mike Batt later added: "Feels like being invited to a dinner party and then hearing your host on the radio saying he wishes he hadn't invited you!"
A few hours later, the BBC News Somerset website published an article, 'Glastonbury boss Michael Eavis regrets Wombles booking', in which Mike Batt defended the band: "He probably doesn't realise what a fantastic live act the Wombles are. It isn't very nice to think that you have been booked at a festival where you aren't welcome, but we hope Mr Eavis will pop along to the Avalon stage on Sunday to check out the reaction for himself. Contrary to what he says, the Avalon is a substantial stage and there is huge excitement about the Wombles' appearance."
Lucy Wheeler tweeted a link to the article, with the comment: "Uh oh, I think I might have caused this by telling a womble what Eavis had said."
James Hall coined the term 'womblegate', which soon became a Twitter hashtag: "Womblegate. Michael Eavis apparently tells BBC Somerset he's cross the Wombles are booked for this yr's Glasto. @Mike_Batt says not nice." Mike Batt replied: "Womblegate indeed. Tidy bags at dawn."
By the following day (9 June), Twitter was ablaze with hundreds of Wombles fans defending their honour and saying they'd be great at Glastonbury. 'Wombles' was a trending topic on Twitter by lunchtime, which led to even more people asking why the Wombles were trending, or adding their support - or in some cases criticism.
Throughout the day, many news organisations picked up the story, including Telegraph.co.uk, Guardian.co.uk, Metro.co.uk and the Reuters news agency. But as the reports spread, the story seemed to be taken more and more seriously, losing sight of the original lighthearted discussion. The London Evening Standard website even claimed that Michael Eavis was "angry at his staff" and that The Wombles "had been booked without his knowledge but could not now be cancelled", while The Sun reported "Glasto boss fury" as Michael Eavis "slammed staff for booking THE WOMBLES" - though they did have a fantastic headline, "Uncool Bulgaria".
Mike Batt ended the eventful day by tweeting: "What a WEIRD day! Thanks for all your support - those who did. What a funny thing for the Glasto guy to say. Still, we'll rock that place!"
The coverage continued on 10 June, with a full-page article on page 3 of the free Metro newspaper and articles in much of the national press, resulting in yet more Twitter debate. Dramatico Records proudly tweeted: "#wombles in The Sun, The Metro, The Independent, The Guardian, The Star, The Mirror, The Express and The Telegraph, sweet!"