Hardly a day goes by without someone on Twitter making a Wombles joke when they see one of Transport for London's 'Underground, Overground' signs. Some people have even gone as far as to create convincing fake signs with Photoshop.
But this week, it happened in real life: someone stuck the words 'Wombling Free' on the bottom of the sign at Kensal Green station.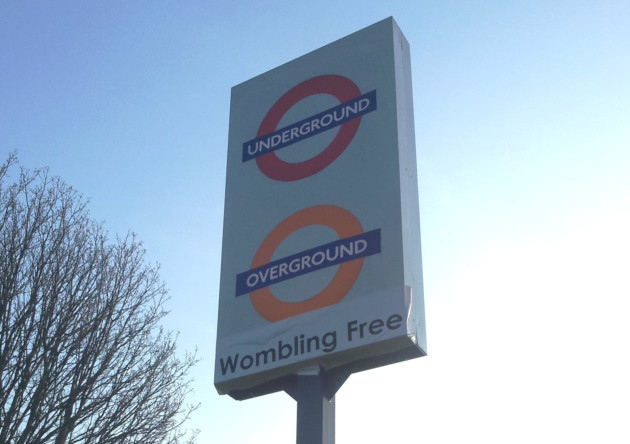 It was first reported in the Brent & Kilburn Times as an April Fools' Day joke. A local resident said the sticker had appeared overnight.
Since then the story has been picked up by Huffington Post UK and Time Out London, as well as being retweeted many times.
In response, someone else posted a previous attempt from Canada Water station: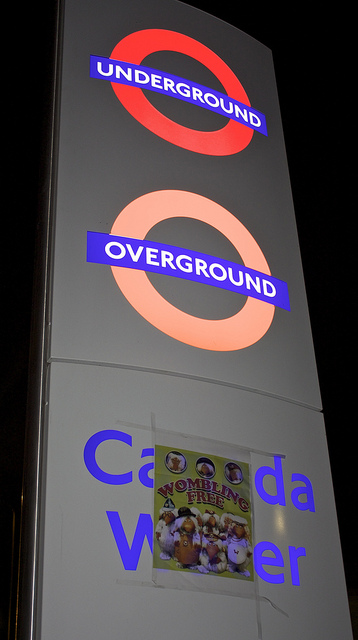 The London Overground brand was introduced in 2007, when Transport for London took over some of the urban rail services in the area.
Mike Batt recently claimed that the word 'Overground' was never used by rail companies until after he wrote the Wombles theme tune.