Mike Batt has confirmed that he's planning a brand new Wombles TV series, along with a film and a new website.
On his Madhouse Rag blog, Mike quietly announced on 30 June that his company Dramatico is now the major shareholder in Wombles Copyright Holdings Ltd. Until now, he shared the rights to The Wombles equally with author Elisabeth Beresford's children, but Dramatico has taken an 85% controlling stake, after years of gradually gathering all the rights together.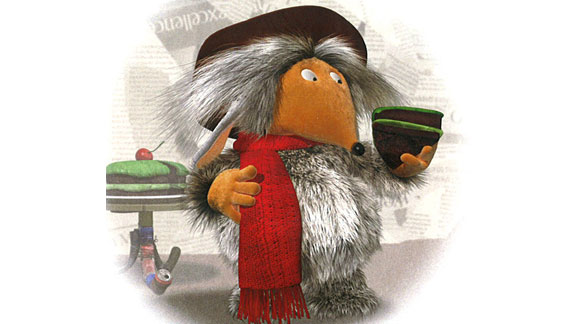 This means Mike can go ahead with his plans to revive The Wombles for a new generation, which he's been talking about over the past few years. Dramatico is working on:
two new 26-part TV series
a feature-length movie
an interactive online Wombles World experience
'new musical productions'
Mike Batt said: "We think the Wombles characters are timeless, funny and loveable, and we can assure the Beresford estate that we shall protect and look after the quality and integrity of the characters as we always have done.
"We think there are audiences of new children and international audiences who missed the Wombles the first time around who will be thrilled to see the brilliant high quality animations and new musical productions we shall be mounting."
Elisabeth Beresford's children, Marcus and Kate Robertson, have kept the rights to her original Wombles novels (recently republished by Bloomsbury), and the right to any future novels that Kate may write.
Earlier this year, Mike Batt said on Twitter that the new TV series was scheduled for late 2014 – though of course plans may change. (Two years ago when he spoke to the music business magazine Music Week, the new episodes were due to be ready in early 2013, which still seemed a long way off.)

On 9 August the Press Association picked up the story, which led to coverage in most major newspapers, as well as on many websites that use the syndicated PA news feed:
The news was welcomed with hundreds of comments on Twitter and other social media – read a selection below.
A few days later, as the story continued to spread, Mike Batt tweeted: "Blinkin eck!! I only blogged about Wombles casually, a month ago, and today everyone wants a piece!"