Wombles activities for children and families
Got kids to entertain during the summer holidays, or just planning a fun day out? There are several Wombles-themed events taking place around the country.
National Media Museum
Kicking things off, the National Media Museum in Bradford has a whole week of free Wombles activities, from Saturday 30 July to Friday 5 August. The 'Remember You're a Womble' week is part of the From Page To Screen season, making stories come to life, which also includes Harry Potter, The Borrowers and The Chronicles Of Narnia.
Every day from 2pm to 4pm there are two drop-in sessions, aimed at older children. In Ideas and Storyboards, you can "get your thinking caps on and make your very own storyboard based on how you would turn your favourite wombling tale into a short film". In Toy Animation Stations, "get hands on with our mini animation taster sessions - create your very own toy animated film inspired by The Wombles to go on our Families on Flickr channel".
From Tuesday 2 August to Friday 5 August, there are also Womble Along storytelling sessions at 10.30am and 12.30pm, aimed at younger children: "Womble on down to the daylight studio in our Kodak Gallery to hear some of the stories from the much loved The Wombles TV series."
Adults are welcome to join in - press officer Louise McKenzie says: "The activities are aimed at families, who would always get priority, but we wouldn't turn any Womble fans of any age away."
Don't forget to visit the rest of the museum too, including a set from the 1998 Wombles TV series.
CineKids - hmvcurzon Wimbledon
The Wombling Free film will be screened at the hmvcurzon cinema in Wimbledon on Saturday 6 August and Sunday 7 August at 10.30am, with a recycling fun workshop. Tickets are £3 for children and £1 for accompanying adults, plus a £1 online booking fee. CineKids is for children, so no adult unaccompanied by a child will be admitted.
Seven Stories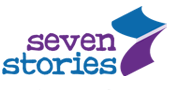 On Saturday 20 August, there's a Wombles event in Newcastle at Seven Stories, the national centre for children's books. As part of Seven Stories' birthday weekend, Great Uncle Bulgaria will be making a special visit.
Supported by Bloomsbury Children's Books, the Wombles of Wimbledon Common Are We event runs all day from 10am to 5pm, and is included in the standard admission price. "Womble on down for storytelling and activities including a Wimbledon Common BIG Picture."
Wimbledon Common Stables Open Day
On Sunday 4 September, it's the Wimbledon and Putney Commons Stables Open Day, based around the Ranger's Office and the Information Centre near Wimbledon Windmill. There's fun for all the family from 10.30am to 5pm.
You can meet the keepers and their horses and find out about their work. Attractions include birds of prey, farm animals, riding and dog handling displays, tractor and donkey rides, the Wacky Dog Show, the annual charity tug o' war, and a mascot obstacle race with Haydon the Womble. See the flyer (PDF) for more information.
Cheltenham Literature Festival
On Saturday 8 October there are two Wombles sessions as part of The Times Cheltenham Literature Festival. They're at 3pm and 4.30pm, lasting 45 minutes. There will be storytelling, Wombles sock-puppet making (bring a sock with you) and lots more, including a special appearance from Great Uncle Bulgaria himself.
Tickets are £5.50 and the event is aimed at children aged six and over. You can book on the Cheltenham Literature Festival website.
Wimbledon Bookfest
As part of the annual Wimbledon Bookfest, on Sunday 9 October there's a session of "Womble storytelling and singing with writer and musician Julian Butler, who will be encouraging us all to sing along and 'Remember You're a Womble'".
Like last year's Wombles book launch party, it's in the Big Tent on Wimbledon Common, and it will last 45 minutes. The 11am session has sold out, so an extra session has been added at 2pm.
Tickets are £5 and you can book online or by phone on 020 8545 8342 (Tuesdays, Thursdays and Fridays from 10.00 am to 4.30 pm).
There will also be free Womble appearances at 10.45am, 12.30pm, 2pm and 4pm on the day.
At home and online
The official Wombles books website has a simple online colouring picture, a competition, and an activity pack (PDF) to download and print, which includes a wordsearch, spot the difference, drawing and colouring, sock puppet instructions and a fairy cake recipe.
Why not make your own tidy-bag and go out for a litter-picking walk, or see what you can re-use or recycle around the house?
On a rainy day, you can always keep busy by reading the books, watching the TV series or the Wombling Free film, listening to the new CDs, and watching Wombles clips on YouTube, including Glastonbury live footage.
If you know of any other Wombles-related events or activities, do let me know.