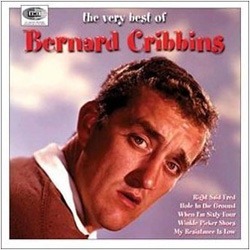 A Facebook campaign is aiming to get Bernard Cribbins back into the charts with his 1962 hit Right Said Fred. The plan is for enough people to buy the song during the week of 7-13 March, aiming for a chart entry on 14 March.
The organiser, Charlie Ross, says: "Following the BAFTA honour to UK legend Bernard Cribbins and his amazing performance in the Doctor Who Christmas specials recently, I've set up a Facebook group to campaign to get his '60s hit Right Said Fred into the UK charts. I think this would round off a wonderful time for Bernard who is getting the credit he truly deserves. We're very close to getting Bernard himself involved and I know he knows and is very flattered by the campaign."
Find out more and join the Facebook group: Let's get Bernard Cribbins back into the charts!
Download the song from iTunes from 7 March.