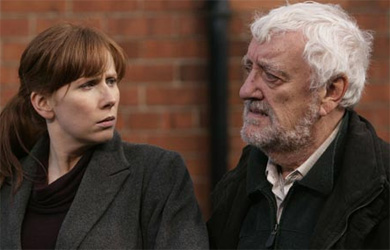 Bernard Cribbins, the voice of the original Wombles TV series, will receive a Special Award at this year's Children's BAFTAs, for his outstanding creative contribution to the film and television industry in a career spanning six decades.
The EA British Academy Children's Awards will take place on Sunday, 29 November in London. Bernard will collect the award from his Doctor Who co-star Catherine Tate. (The pair will return for David Tennant's final episodes in the two-part Doctor Who Christmas special, The End Of Time.)
BAFTA Chief Executive Amanda Berry said: "Bernard Cribbins has made an amazing contribution to children's entertainment throughout his outstanding career. He was very much loved for his storytelling on Jackanory – he holds the record for appearing on the show 110 times – and is still entertaining children today, now playing Wilfred Mott in Doctor Who. He is a worthy recipient of this year's Special Award; in fact he deserved it a long time ago! We are absolutely delighted he has accepted."
Bernard said: "It is truly an honour to receive this award from the British Academy. I have thoroughly enjoyed working with and for children throughout my career and am privileged to have been involved with some amazing projects. The award means that a lot of people have got very long memories and have gone back over the years of Jackanory, The Wombles, Fawlty Towers and Carry On films, and stuff that children appreciate."
Bernard will also be appearing at the BFI Southbank on Saturday, 16 January 2010 to discuss his work for children and families in film and television. The event is a co-production by the British Film Institute (BFI) and BAFTA, and will be followed by a screening of Daleks' Invasion Earth: 2150 AD. In the 1966 film, Bernard played a policeman who stumbled into the TARDIS and ended up being taken to the year 2150 by the Doctor, played by Peter Cushing.
You can read an interview with Bernard Cribbins on the BAFTA website, and watch his recent appearance on the BBC Breakfast television show. He's also been interviewed by Richard Bacon on BBC Radio 5 live – you can download the podcast or listen to it online this week, before it expires from the archive on Monday, 30 November.