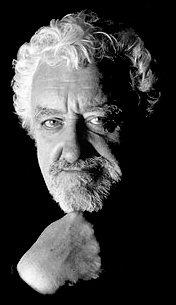 Bernard Cribbins, the narrator/voice of the original Wombles TV series, will be signing autographs at the Collectormania fair in Milton Keynes on Saturday, 5 May.
Note that you have to pay for autographs, usually about £15 depending on the guest. You can choose a free 8″x10″ photograph to have signed, or bring your own personal item(s). Most guests are happy for you to have your photo taken with them when getting your autograph. Read more about how Collectormania works.
Bernard Cribbins was recently voted the fourth best-loved voice from British children's television, in a BBC poll of more than 1,200 people. He was beaten only by Brian Cant (Camberwick Green, Trumpton), Oliver Postgate (Bagpuss, Ivor The Engine) and David Jason (DangerMouse).
Paddy Kempshall, editor of the BBC's Underground Ernie magazine, said: "Many of us find it hard to forget the hypnotic-like animation, stop-motion figures and wonderfully imaginative environments and characters from British children's TV but we rarely give a thought to the talented narrators and voices behind these shows.
"This poll demonstrates that the iconic status of shows such as Trumpton or Bagpuss was as much due to the voices and narration behind them as the writing, producing or even illustrating. The voices of Brian Cant, Oliver Postgate and Bernard Cribbins remind us that a familiar voice or narration is hugely important when it comes to entertaining children on television."