Tidy Bag – Remembering the Wombles
Mike Batt was a guest at A Celebration Of BBC Children's Characters, where the winners of the Radio Times poll were announced.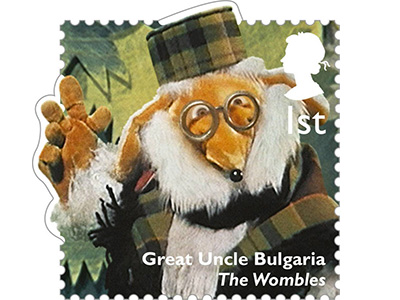 The Royal Mail released a special set of children's television stamps on 7 January, with Great Uncle Bulgaria representing The Wombles.
Future plans are confirmed: the brand new CGI TV series will be shown on Channel 5 in 2015 – see a roundup of the news coverage.
---
Play the Wombles version of the 2048 tile game. Can you reach Great Uncle Bulgaria?
Visit a random page from Tidy Bag's history – there's a wombling new surprise every time!
The #BigTidyUp is coming this October. And to get everyone ready to tidy up, we want to see pics of you with your Wombles! Use #wombleselfie