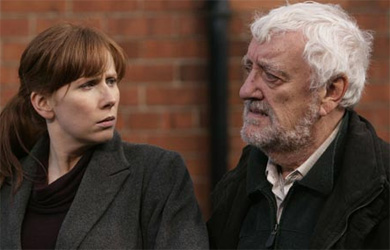 Bernard Cribbins will be appearing at London Film & Comic Con on Saturday 12 July, at Earls Court 2.
He'll be signing autographs (£20) from 10am to 4pm, and doing a one-hour photo session (£20) at 1.40pm, where you can have your picture taken with him by a professional photographer.
Tickets cost £15 for early entry from 9am, or £8 for standard entry from 11am (£3 for children aged 12 and under).
For popular guests there's a virtual queuing system, so it's best to collect an autograph ticket from their queue as soon as you arrive, or try later in the day when it may get quieter.
Find out more on the London Film & Comic Con website. For a taste of what these events are like, see how I got Bernard's autograph in 2007 and 2012.