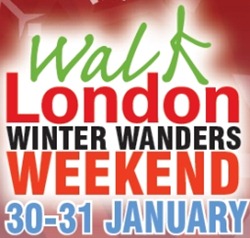 There's a free guided walk across Wimbledon Common on Saturday, 30 January. The walk from Wimbledon Park to Richmond Park is part of Walk London's Winter Wanders, funded by Transport for London to encourage more walking in the city.
The seven-and-a-half-mile walk starts at Wimbledon Park Tube station at 1.30pm and finishes at Richmond station about four hours later. There's no need to book a place, just turn up on the day.
Walk leader Jill Green said: "This is walk six of the Capital Ring. This section is top of the list for green spaces in London. We will go across Wimbledon Common past the famous windmill, then to the woods where the Wombles of Wimbledon Common lived, by the Queensmere.
"We will continue on to Richmond Park, the largest urban park in Europe, then across Petersham Water Meadows to finish our walk along the Thames Path to Richmond. If you have a Womble please bring it with you."
You can read more about the walk route, and download a free route map, directions and an MP3 audio guide, on the Walk London website.