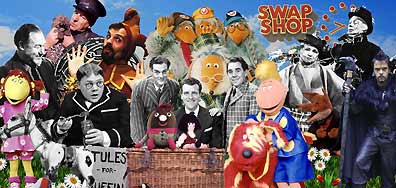 The Wombles are included in BBC Four's Children's TV On Trial week, which looks back at kids' telly from the 1950s to the 1990s – you may have seen them in recent trailers running on BBC channels.
The season begins on Saturday, 26 May with the introductory Goodbye Children Everywhere at 7.40 pm, and The Kids' Verdict at 9.05 pm, in which today's children give their comments on classic programmes while Bernard Cribbins is one of the contributors.
The episode of Children's TV On Trial looking at the 1970s is on Tuesday, 29 May at 9.00 pm.
Visit the BBC Four website for more information and full programme listings, and to watch the trailer and take a quiz about children's television.