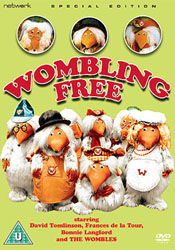 The 1977 Wombling Free film is back in the shops, in a new 'special edition' DVD released on 17 July 2006 by Network.
The film is accompanied by archive interviews with Bonnie Langford, David Tomlinson and writer/director Lionel Jeffries, all originally recorded for The Electric Theatre Show.
Find out more on the Wombling Free page.